FALERIA PROSCIUTTO
HIGH QUALITY, GENUINE AND TRACEABLE ITALIAN PROSCIUTTO.
SELECTED ITALIAN MEATS
Only the best meat can become a Faleria prosciutto. We select only Italian pigs, born and raised in Italy and traceable with a tattoo that shows their origin.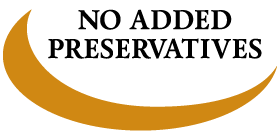 NO ADDED PRESERVATIVES
Our prosciuttos have no added preservatives or additives, only natural ingredients and seasoning. The Faleria brand is a guarantee of authenticity. Each slice of our raw prosciutto tells a story of Italian quality.
For more than thirty years, Faleria Prosciuttificio has been a guardian of traditional knowledge of Marche region prosciutto production, brining high quality artisan prosciutto to Italian tables. The authenticity of strictly selected and traceable Italian meats, care during all stages of preparation, no preservatives and an accurate production process make Faleria prosciutto crudo a true, completely Marche excellence.
DAY AFTER DAY, SLICE AFTER SLICE, OUR PROSCIUTTO TELLS A STORY OF GENUINE FLAVOUR.