FALERIA PROSCIUTTO
HIGH QUALITY, GENUINE AND TRACEABLE ITALIAN PROSCIUTTO.
SELECTED ITALIAN MEATS
Only the best meat can become a Faleria prosciutto. We select only Italian pigs, born and raised in Italy and traceable with a tattoo that shows their origin.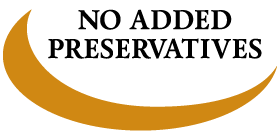 NO ADDED PRESERVATIVES
Our prosciuttos have no added preservatives or additives, only natural ingredients and seasoning. The Faleria brand is a guarantee of authenticity. Each slice of our raw prosciutto tells a story of Italian quality.
For more than thirty years, Faleria Prosciuttificio has been a guardian of traditional knowledge of Marche region prosciutto production, brining high quality artisan prosciutto to Italian tables. The authenticity of strictly selected and traceable Italian meats, care during all stages of preparation, no preservatives and an accurate production process make Faleria prosciutto crudo a true, completely Marche excellence.
DAY AFTER DAY, SLICE AFTER SLICE, OUR PROSCIUTTO TELLS A STORY OF GENUINE FLAVOUR.
Faleria Prosciuttificio facilities are in the Marche region. In Falerone, among the inland hills of Fermo province, and in San Ginesio, overlooking the Sibillini Mountains. Here traditional meat production of the Marche region is combined with the sweetness of a mild and dry climate, ideal for curing raw prosciutto.
Authentic meat processed by the skilled hands of our artisans comes in two excellent prosciutto brands that combine quality and taste. Faleria prosciuttos from Falerone and Monti Azzurri prosciuttos from San Ginesio.
LATEST BLOG POSTS
In previous Buyers Guide posts we talked about the visual, olfactory and taste aspects of raw prosciutto, in this article we deal with the tactile aspect.
Every self-respecting Christmas lunch starts with a canapé of delicious appetizers to nibble on between conversations. And raw prosciutto, as you know, is the king of appetizers. A few soft slices of prosciutto and a little creativity are all that is needed to create appetizers that would credit a gourmet restaurant. As Christmas approaches, here are 5 ideas to surprise your guests.
We continue our journey through the secrets of master butchers to learn to recognize and evaluate the quality of raw prosciutto. In the previous post we dealt with the visual aspect, in this article we analyze the olfactory and taste aspects.